Description
Paper Bag Printing Nigeria – Getting One of the Best Marketing Tools
If you are looking for a marketing tool that is not only economical but environment-friendly, choose to have paper bag printing Nigeria. Businesses that have a tight 'promotional tools budget' can boost its brand's visibility effectively and at the same time improve the company's image by simply using paper bag.
Marketing or promoting your products is way beyond distribution of brochures and flyers. Brand awareness is something that you must capitalise on. And what better way to promote your products than having its name printed on a paper bag, which is carried by your customers across the city? Paper bag printing Nigeria is one of the best ways to promote your business. A printed paper abg is the best way to let them carry your brand and be known. Creating elegant and good quality customised paper bag is a great way to catch the attention of everyone.
EloquentPrints.com is your best urgent paper bag printing service company in Lagos Nigeria. We offer one-stop hub for your printing needs. Our affordable but fast customised paper bag printing service Nigeria is all you need to get your business known.
Paper Bag Sizes
Our budget-friendly paper bags come in various colors, sizes, shapes and styles which you can greatly enhance with our custom printing services. Some classify them by A4, A3, and A5 sizes but that will not capture all the possible sizes and shapes possible
PB1 : 150mm X 215mm X 60mm
PB2 : 220mm X 200mm X 80mm
PB3 : 215mm X 310mm X 80mm
PB4 : 310mm X 220mm X 100mm
PB5 : 275mm X 380mm X 135mm
PB6 : 380mm X 275mm X 135mm
(Width X Height X Gusset)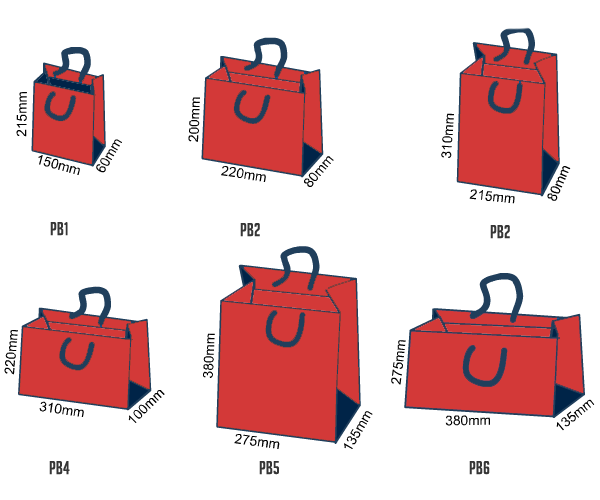 Paper Bag Rope Colors